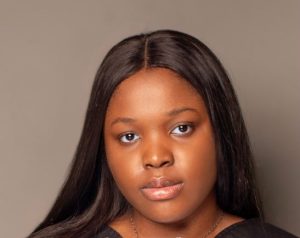 OLUWA TOSIN
Responsible and result-oriented business professional with a sound educational background and years of practical experience in key account management, client advisor, customer success, and overall business operation. I am looking to utilise my skills to support companies by improving the organization's objective in order to achieve management's smart goals and target.
ABOUT THE COURSE
To be able to create unique designs according to a Customer's niche to translating them into an interactive interface. Ensure all deliverables meet the standard expected by Customers. Be part of engineers who work in the website development pipeline. The HyperText Markup Language or HTML is the standard markup language for documents designed to be displayed in a web browser. It can be assisted by technologies such as Cascading Style Sheets and scripting languages such as JavaScript.
HTML stands for HyperText Markup Language. Itis a standard markup language for web page creation. It allows the creation and structure of sections, paragraphs, and links using HTML elements (the building blocks of a web page) such as tags and attributes.
HTML has a lot of use cases, namely:
Web development. Developers use HTML code to design how a browser displays web page elements, such as text, hyperlinks, and media files.

Internet navigation. Users can easily navigate and insert links between related pages and websites as HTML is heavily used to embed hyperlinks.
All HTML pages have a series of HTML elements, consisting of a set of tags and attributes. HTML elements are the building blocks of a web page. A tag tells the web browser where an element begins and ends, whereas an attribute describes the characteristics of an element.
The three main parts of an element are:
Opening tag – used to state where an element starts to take effect. The tag is wrapped with opening and closing angle brackets. For example, use the start tag <p> to create a paragraph.

Content – this is the output that other users see.

Closing tag – the same as the opening tag, but with a forward slash before the element name. For example, </p> to end a paragraph.
REACH OUT TO US THROUGH OUR EMAIL BELLOW
EMAIL: support@vextorhub.com
LEARN FROM THE BEST
Course Features
Lectures

17

Quizzes

3

Duration

Lifetime access

Skill level

Beginner

Language

English

Students

0

Certificate

Yes

Assessments

Yes